Dear Friends,
Yesterday's eleven-hour emergency City Council meeting included some very passionate debates focusing on our urgent COVID-19 crisis including multiple critical community concerns surrounding public health and related economic impacts on the lives of all Angelenos. Contributing to the lengthy discussions were thoughtful deliberations on the extent of recent county and state emergency orders and the $2 trillion federal stimulus package. The goal was to make sure that our City Council legislation doesn't duplicate or conflict with federal and state actions while aiming to help the most vulnerable Angelenos from falling through the cracks.
A special thank you to Council President Martinez and her staff for arranging and holding together this unprecedented remote Council meeting, all organized with the health and safety of our City employees and the public in mind. I also want to thank my colleagues for all of their passionate, respectful and frank discussions. And to everyone who has reached out to my office, we hear you, we are listening, and we care.
Unfortunately, an effort to legally strengthen the eviction moratorium (led by Councilmember Mike Bonin) was narrowly defeated. I am most concerned about this outcome because even before the Coronavirus outbreak, we faced a crisis of so many tenants already on the edge of becoming homeless and we were in the process of implementing the "Right to Counsel/ Eviction Prevention" program that I proposed when we were hit by the current devastating crisis.
I am pleased that the motion that I authored requiring food retail stores to designate the first hour of each shopping day for seniors and those with disabilities, passed unanimously.
Among the other positive steps forward, the City Council approved the following:
Coronavirus eviction moratorium that protects residential and commercial tenants. Evictions for individuals and businesses that are not able to pay the rent during the emergency period due to COVID-19 are temporarily halted. Commercial tenants would have three months to pay back any missed rent payments. Residential tenants will have up to one year following the expiration of the emergency to repay any back rent due.
The Council also included several of my amendments including:
Landlords would not be able to charge late fees or interest.

Prohibiting evictions for bringing extra tenants and/or pets into the rental unit during the emergency,

A requirement for landlords to affirmatively notify all tenants of the provisions of this ordinance within 30 days of the effective date of the ordinance,

Opportunity for tenants and landlords to negotiate a rent repayment plan that could exceed the otherwise-specified time limit.
---
Beware of Misinformation, Price Gouging and Scams

Los Angeles City Attorney Mike Feuer and District Attorney Jackie Lacey are warning members of the public to beware of misinformation, price gouging and scams connected to the coronavirus pandemic.
Consumers must also be alert to price gouging. Under the law, for 30 days following the emergency declaration, it is unlawful for any consumer good, food or service to be sold, or offered for sale, at a price higher than 10% more than it was sold, or offered for sale, prior to the emergency declaration. This includes medical supplies and any items purchased online and delivered to Los Angeles. Besides ripping off consumers, price gouging has another negative consequence. Even if consumers don't make the purchase, just seeing such inflated prices can raise concerns and fuel general panic about a scarcity of items tied to this emergency.
They also warned of additional consumer scams related to coronavirus, which can include:
Anyone who is the victim of price gouging or a coronavirus consumer scam can file a complaint with the Office of the City Attorney – either online or by calling 213-978-8070.
---
Understanding COVID-19
The Novel Coronavirus is not a living organism, but a protein molecule (DNA) covered by a protective layer of fat. There is a lot of good information about protecting oneself from the virus and there is also quite a bit of speculation. The following information comes from John's Hopkins Hospital that helps explain the science behind COVID-19, what works and what does not.

---
Medical Ship USNS Mercy Arrives to Take Pressure off LA Hospitals
The USNS Mercy has arrived at the Port of Los Angeles, bringing with it approximately 800 medical staffers, 1,000 hospital beds, and 12 operating rooms. The Mercy will not treat COVID-19 patients, but will provide assistance to relieve regional hospital beds for those who need to be treated for ailments other than the virus when that point becomes necessary.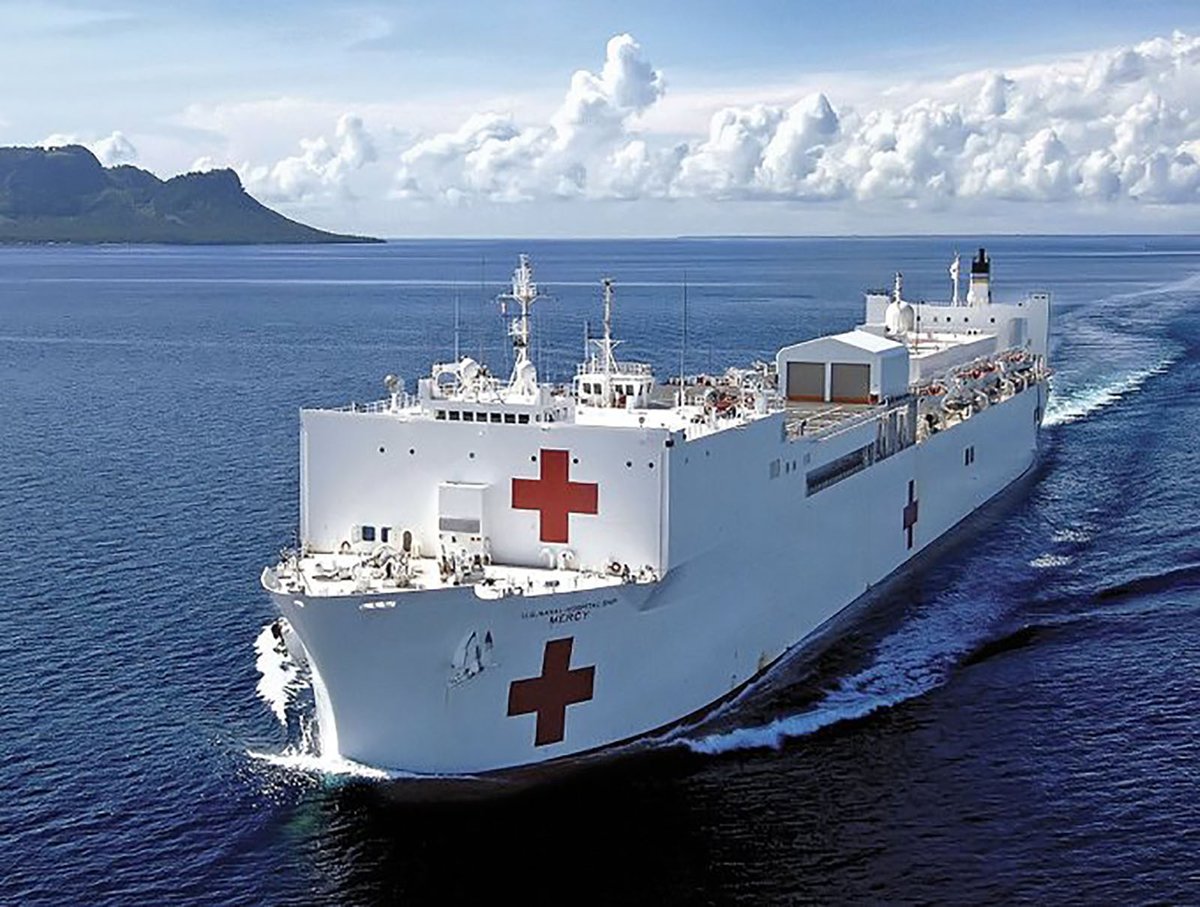 ---

Novel Coronavirus Testing Appointments
The City's website has an online portal to sign up to get tested for the NovelCoronavirus. These tests are strictly limited to residents of Los Angeles who are in the most high-risk categories and most vulnerable. If you think you might have symptoms, and you are over 65, and/or have underlying health issues, please sign up at https://lacovidprod.service-now.com.
---

Donate to the Mayor's Emergency Relief Fund
Please continue to donate to the Mayor's Emergency Relief Fund. Support is provided by the Mayor's Disaster Advisory Council (MDAC), a group of private-sector partners supporting fundraising for emergency response and relief. The fund supports priority areas for COVID-19 response and relief including: Support for Families and Small Businesses; Relief for Healthcare Workers; Equipment for Health Response; Services for Our Unhoused Neighbors; Funding for Real-Time Research.

Credit card/debit card donations can be made online at the Mayor's Emergency Relief Fund website: https://mayorsfundla.org/covid19/
---
CD5 Restaurant Survey
Please continue to support local businesses by ordering takeout and/or delivery, and by purchasing gift cards for future purchases. Another way you can help is totell us about your favorite eateries and restaurants so that we can help promote their services and give residents better access to local food options. We are grateful for your continued support of our neighborhood establishments.


---
I know these are really confusing times and that new information is changing quickly, so please continue to check and verify official information through these credible resources:
Sincerely,


Councilmember Paul Koretz, Fifth District