Dear Friends,

Wishing you a fun Halloween weekend filled with scary themes of witches, ghosts and ghouls. But remember that a safe Halloween is a Happy Halloween. Please continue to be cautious about life's real dangers by following COVID-19 precautions, and note that while many are vaccinated, many still are not.

In fact, what better time to wear a mask than on Halloween? Use these links to download some tricks and tips for a safer and happier Halloween from the Department of Public Health; and safety checklists are also available from the Los Angeles Fire Department.

Also, autumn is the time when we start to think about end-of-year holiday traditions and ways to gather with friends and family in thanks for our blessings and also look forward to a new year of fresh starts.

While I know some are feeling pandemic fatigue, please remember that when planning to travel and/or gather in groups, a few safety precautions can go a long way to ensuring a happy holiday.

Happy Halloween!

Sincerely,


Councilmember Paul Koretz, Fifth District
---
News You Can Use



Councilmember Koretz Introduces Resolution In Support of Banning Live Ammunition from Film/ TV Production Sets
Los Angeles City Councilmember Paul Koretz introduced a Resolution in light of the recent tragic gun incident on the "Rust" film set in New Mexico during which Halyna Hutchins, the film's cinematographer was tragically killed, and the director Joel Souza was injured when a handgun held by actor/co-producer Alec Baldwin discharged with real ammunition.
Councilmember Koretz's Resolution calls for "support of future State Legislative Programs for any legislation and/or administrative action that will eliminate live guns and ammunition from the sets of television and motion picture productions and thus eliminate the possibility of human error in the handling of guns and ammunition that could lead to tragedies such as that which occurred on October 21st."
Despite existing filming regulations, this type of accident is not the first time a firearm/live ammunition accident has occurred, nor is it the first fatality on a production set. In fact, the Los Angeles Times and a member of the California State Legislature have recently suggested that the best way to avoid these kinds of incidents would be to more forcibly regulate the presence of live ammunition and guns used for filmmaking.
"While movies can be convincing and very realistic - they are supposed to be make-believe. A single gun accident, let alone a fatality, like the one that occurred on the "Rust" set and the ones that killed Brandon Lee and Jon-Erik Hexum destroy the lives of not only the victims and their families, but the lives of the other actors and crew who forever after are burdened with the emotional trauma of these kinds of avoidable accidents," said Los Angeles City Councilmember Paul Koretz. "The idea that even one misfire has caused danger is outrageous. The clear solution is banishing live guns and ammunition from the sets of television and motion picture productions to eliminate all possibility of human error in the handling of weapons so that flawless oversight and restrictions guarantee that these kinds of accidents never happen again."


---

Los Angeles Team Wins $1 Million to Fight Climate in Cool City Challenge; Edges Out 37 Other California Cities in Moonshot Quest for Carbon Neutral 2030
This week the Empowerment Institute awarded the Los Angeles Cool City Challenge team $1 million to mobilize the entire city, neighborhood by neighborhood, toward a moonshot goal of carbon neutrality by 2030 in an effort led by Councilmember Koretz. The effort includes hyper-local climate mitigation through a program of energy efficiency, water conservation, emergency preparedness, and community empowerment.

Piloted by LA in 2016-2017 across more than 20 neighborhoods, Cool Blocks also reduces utility bills. Joining LA in the winner's spotlight were Irvine and Petaluma. The awards are a result of a rigorous, months-long application process involving over 40 California cities. California Governor Gavin Newsom described the Cool City Challenge as "an exemplary how-to guide for local communities to make a significant impact on climate change." He added, "It demonstrates the untapped potential of citizens to engage in an effective and achievable way."
For more background information on the Cool City Challenge, please view this video: Councilmember Koretz Wants You to be one of 200 Cool Block Leaders.
You can still sign up to be a Cool Block leader. To RSVP to attend an information session, please visit https://www.ncsa.la/cool_blocks_la
---

Councilmembers Meets With Artsakh Leaders

On Sunday, September 27, 2020 the Government of Azerbaijan, aided by the Country of Turkey, descended into Artsakh and began killing and torturing civilian Armenian men, women and children in the most vile possible ways. Councilmember Koretz immediately issued a statement condemning the hostile aggression and Council colleagues soon gathered for a press conference condemning and denouncing the barbarism against the Armenian men, women and children that was only the latest act of more than 100 years of attempted ethnic cleansing. The Armenian people have lived in peace for centuries but since the 1915 Armenian Genocide they have been persecuted and threatened by foreign aggressors.
This week Councilmember Koretz joined Councilmembers Krekorian, along with their colleagues Councilmembers Raman, O'Farrell, and De León to meet with the State Minister of Artsakh Republic Artak Beglaryan, to discuss the issues that the Republic of Artsakh currently face and how the City of Los Angeles can be a good ally.





Comeback Checks Grant Program Available for Qualifying Small Businesses Impacted by the Pandemic
This week, Mayor Eric Garcetti launched the Comeback Checks Grants Program, which will provide 5,000 small businesses with a $5,000 grant to address negative economic impacts caused by the COVID-19 crisis.
This $25 million investment was made possible through American Rescue Plan funds. Awardees can use the grant for employee payroll and benefits, rent, utilities, insurance, and more.
To be eligible, businesses must be located in the City of Los Angeles with an active Business Tax Registration Certificate (BTRC). Applicants will be chosen through a randomized selection process and awarded grant funds following a successful review of all required materials. The Los Angeles Economic & Workforce Development Department (EWDD) will administer three rounds of funding.

Additionally, later this winter, the City will provide $12 million in Rental Assistance to further aid in the economic recovery of L.A.'s small businesses, as well.
To apply, please visit comebackchecksla.com. The first application period opened on October 26th and runs through November 2, 2021.


---
'Help is on the way' to More than 250,000 Power and Water Customers Struggling to Pay Past Due Utility Bills Since the Onset of the COVID-19 Pandemic's Economic Disruption
LADWP, with a significant funding assist from the State of California, is preparing to launch the largest utility customer debt assistance initiative in the city's history. An expected $300 million will be used to help qualifying customers whose family household budgets were crushed during the pandemic shutdown, leaving their utility bills unpaid. The Board also plans to extend the shut-off moratorium to March 2022.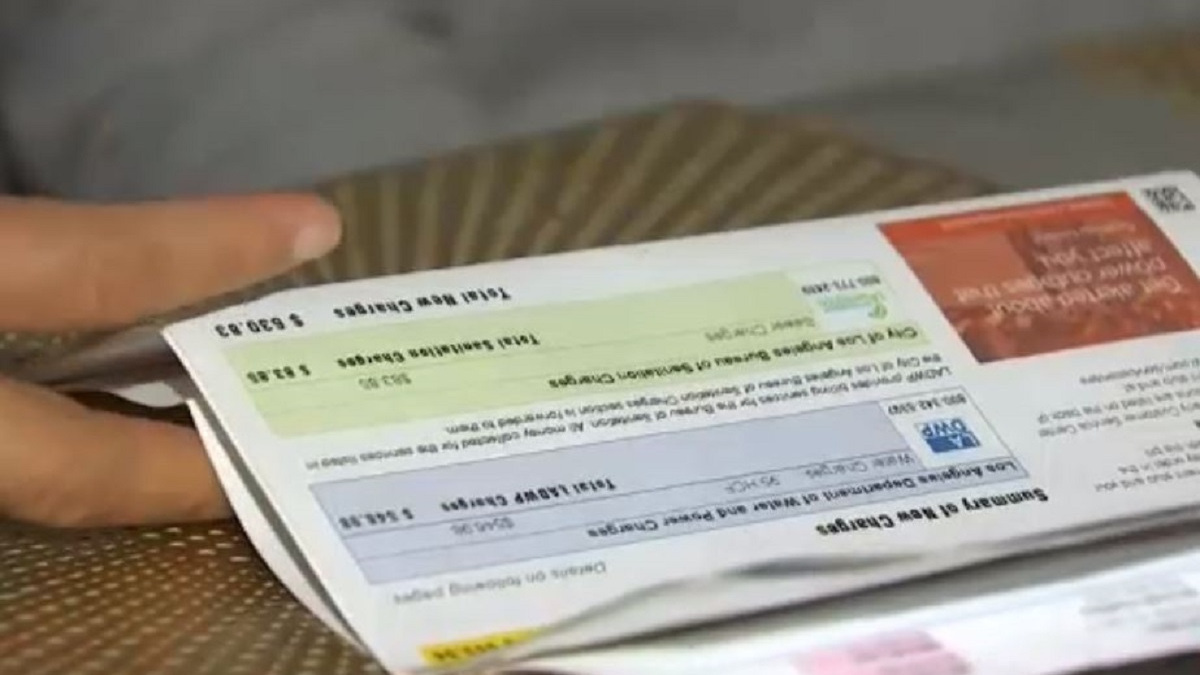 Overall, LADWP's expansive customer financial assistance initiative will provide utility debt relief to more than 250,000 residential LADWP customers who fell behind on payments of their water and electricity bills, many of whom continue to struggle financially every month to keep up with their utility bills while grappling with how to afford living essentials such as food and rent.
Customers do not need to apply to receive pandemic-related economic impact past due utility bill payment assistance. Once the state funds are available in the coming weeks, customers with qualifying past-due balances will receive a credit on their utility bill. Customers who continue to carry an unpaid balance after the credits have been applied will become eligible for additional financial assistance, including extended utility bill repayment plans, and further help through added federally funded programs such as the Low-Income Home Energy Assistance Program (LIHEAP) administered by community-based organizations.
In response to directives from Mayor Garcetti and the City Council to assist our city's most financially disadvantaged utility customers and help them maintain their access to essential power and water services, LADWP created a new $15 million-dollar low-income customer assistance program that will provide as many as 80,000 Low-Income Discount Program customers with additional debt relief – up to $500 per customer. This program will connect these customers to additional utility debt assistance through other federal and state utility financial assistance programs administered by non-profit organizations.
Also on Tuesday, the Board of Water & Power Commissioners voted unanimously to extend the utility shutoff moratorium to March 31, 2022, to allow time for the state's funding credits to be applied and ensure ample time for customers to access financial relief funds and other assistance programs.
Customers who may be eligible to enroll in LADWP's Low-Income Discount Program should visit www.ladwp.com/financialassistance to check their eligibility.




Vaccine Eligibility, Requirements and Updates



The CDC Director Rochelle P. Walensky, M.D., M.P.H., has endorsed the CDC Advisory Committee on Immunization Practices' recommendation for a booster shot of COVID-19 vaccines in certain populations.

The Food and Drug Administration's (FDA) authorization and CDC's recommendation for use are important steps forward as we work to stay ahead of the virus and keep Americans safe.
For individuals who received a Pfizer-BioNTech or Moderna COVID-19 vaccine, the following groups are eligible for a booster shot at 6 months or more after their initial series:
For the nearly 15 million people who got the Johnson & Johnson COVID-19 vaccine, booster shots are also recommended for those who are 18 and older and who were vaccinated two or more months ago.
Learn more about booster eligibility here
What About Kids?
As we approach the holiday season, the best way to keep your children safe and healthy is by getting them the COVID19
vaccine. Children ages 12+ can get vaccinated today.
It is widely expected that children, ages 5-11, will soon become the latest group to be eligible for COVID-19 vaccination in the United States. The Food and Drug Administration (FDA) has now approved vaccines for this age group. The Centers for Disease Control and Prevention (CDC) Advisory Committee on Immunization Practices (ACIP) is meeting on November 2-3 to make its recommendation, which would be followed by a CDC Director recommendation. As such, children could become eligible as soon as November 3rd or 4th. In anticipation, the White House and CDC have engaged in operational planning with state and local jurisdictions. However, when the doses for children become available and how rapidly the rollout translates into shots getting into kids' arms nationwide remains to be seen.
Remember that beginning November 8, the City of Los Angeles will require people age 12 and older to show proof of vaccine to enter certain indoor places including restaurants, gyms, movie theaters and City of Los Angeles facilities.


Save Beverly Fairfax Annual Block Party Resumes
Last weekend Councilmember Koretz had the pleasure of celebrating with Save Beverly Fairfax and nearby residents at the annual block party. The Beverly Fairfax area holds a tremendous amount of cultural significance for our ethnic Jewish community and Councilmember Koretz was proud to gather with residents today to honor the history of this area.

This community, and especially Steven Luftman, Nora Wyman, and Dale Kendall have worked hard to preserve their historic neighborhood. In fact, Save Beverly Fairfax and Councilmember Koretz are currently working together to Save the historic Fairfax Theater.

---

LA Iconic Eatery NORMS Celebrates 72nd Anniversary
Councilmember Koretz recently joined NORMS Restaurants in celebration of their 72nd anniversary and presented a resolution declaring "NORMS Day" in LA. This celebration was at the NORMS La Cienega location, the City's best example of 'Googie-style' architecture, which was saved from demolition a few years ago by Councilmember Koretz. For the past seven decades NORMS has become an iconic and beloved dining institution. Today we celebrate the restaurant's legacy and recognize the many contributions it has made to the City of Los Angeles and its residents throughout its tenure over the last 72 years. Congratulations NORMS on your celebration!
Make A Difference: Adopt (or Foster) A Pet This Weekend
LA Animal Services (LAAS) is urgently seeking animal-loving Angelenos to adopt or foster a pet as our shelters near capacity. Our LAAS Centers are filled with amazing dogs, cats, and kittens who are already spayed or neutered, vaccinated, and microchipped, and ready to meet you and be a part of your family. Visit their website to see the pets available for adoption.

As kennel space is becoming limited, LA Animal Services is encouraging pet owners who are thinking of surrendering their pet to explore available alternatives, like Home to Home, Safety Net Foster, or inquiring with friends and family, before relinquishing to the shelters.

Last week was National "Make A Dog's Day." a day to do something special for your dog and celebrate the joy our canine companions bring to our lives. Here are CD 5 staff and families with their furever friends. If you don't already have a dog in your life, consider visiting a shelter and making a dog's day today by giving them a home. Every day our furry and loyal friends eagerly await us by the door and leave a lasting paw print on our lives and home. To view the wonderful pets that LA Animal Services have available for adoption or foster, please visit: https://www.laanimalservices.com/

If you would like to foster a dog, please follow these steps:
Visit laanimalservices.com/adopt and identify an animal you would like to foster.
Email the volunteer liaison at ani.volunteers@lacity.org with your completed foster application (if you have not fostered before), a picture of your government-issued identification with photo (i.e., driver's license), and the Animal ID number(s) of the pets you are interested in fostering.
They will call you once your application is reviewed to schedule an appointment.
Felines Need Fur-Ever Homes Too:
If you would like to foster a cat, LAAS recommends fostering a feline friend for a minimum of two weeks. When you foster an animal, you'll be able to provide helpful information to the Centers about the cat's unique traits and personalities, which can then be shared with interested adopters.
If you would like to foster a cat, please follow these steps:
Visit laanimalservices.com/adopt and identify an animal you would like to foster.
Email the volunteer liaison atani.volunteers@lacity.orgwith your completed foster application (if you have not fostered before), a picture of your government-issued identification with photo (i.e., driver's license), and the Animal ID number(s) of the pets you are interested in fostering.
We will call you once your application is reviewed to schedule an appointment.
Looking for Kitten Volunteer Fosters
If you have been approved to foster kittens with LA Animal Services, email your district's lifesaving liaison and Thomas Kalinowski at thomas.kalinowski@lacity.org to be set up with your foster kittens.
LAAS is always looking for foster volunteers who can care for bottle baby kittens -- kittens who are learning to eat on their own -- as well as sick kittens and moms with litters. Help save the lives of these vulnerable feline friends. Be a foster volunteer lifesaver! Complete the foster application and email it to ani.volunteers@lacity.org. For more information about adopting or fostering a pet from LA Animal Services, or how you can support and donate to help the pets in our care, visit laanimalservices.com.




Here to Serve

My staff and I are always readily available to help with your questions, concerns, and needs during this difficult period. We can be reached by phone at 213-473-7005, 323-866-1828 (West LA), or 818-971-3088 (Bel Air/ Encino) and through email paul.koretz@lacity.org. Since we are experiencing a higher-than-normal volume of calls, feel free to email the staff member you wish to contact directly. The accompanying link contains those e-mail addresses.