Dear Friends,
The death of Brianna Kupfer was a tremendous shock to our neighborhood and across our City. In fact, hundreds of people gathered on Friday to mourn this 24 year old UCLA graduate who was murdered in the Croft Furniture store on La Brea where she was working.
When the news of Brianna's death in my district reached me, I immediately pledged $50,000 from City funds for the capture and conviction of her killer, a pledge I have made before in other similar circumstances. This time, however, I was extremely moved when private and anonymous donors pledges brought the total award to well over $250,000. The stellar work of the LAPD detectives through security cameras and top notch investigating and community cooperation led to the identification of the suspected murderer and in a mere matter of hours ultimately tracking and apprehending him with the help of the Pasadena Police Department.




We are relieved to receive news from LAPD Command that the suspect in Brianna Kupfer's murder has been captured. My office has been in touch with the Kupfer's family representative and we will continue to support them as this case moves forward. While this will not bring Brianna back, hopefully it will start to provide some relief for her family and friends as they process their grief.

Sincerely,


Councilmember Paul Koretz, Fifth District


---
In the News

LA City Council Seeks Short Term Rental Amendment to Suspend Home-Sharing Permits for Illegal Activity

This week, the Los Angeles City Council unanimously voted in support of a provision that would allow for the immediate suspension of a City of Los Angeles Home-Sharing Registration when criminal activity occurs at a residence that is used as a short-term rental. The motion, co-presented by Councilmembers Paul Koretz (CD5), Nithya Raman (CD4), and Bob Blumenfield (CD3), asks for a report back on the feasibility of amending the home-sharing ordinance to allow the Director of Planning, upon receipt of a report and request from LAPD, to move forward with a suspension that would be in effect until the appeals process has run its course.
"For far too long, residents have been frustrated by a subset of operators that repeatedly host wild, intrusive, and unsafe parties that have been a magnet for criminal activity," said Councilmember Paul Koretz who authored this motion. "This motion seeks to add more teeth to the City's home-sharing enforcement, and penalize the chronic bad actors that are continuing to rent to people who are profiting off of illegal activity and inviting criminal behavior into otherwise quiet residential neighborhoods."
Read the full press release here.
Congratulations to LAFD First Female Fire Chief
Congratulations to Kristin Crowley on her nomination to lead the Los Angeles Fire Department by Mayor Garcetti for this historic appointment! Councilmember Koretz and his staff have been very grateful for her services and leadership and celebrate her well-deserved promotion. We look forward to continuing and growing a close working relationship while she displays her leadership at the helm of the Los Angeles Fire Department. Councilmember Koretz will eagerly support her efforts to further strengthen department performance in her important new role.
---
Save The Date - Covid-19 Vaccination Drive at Poinsettia Park
To meet the emergent needs of the community, Melrose Action is hosting its COVID-19 Vaccine Drive outdoors at Poinsettia Park THIS Wednesday, January 26th, from 3:00 p.m. to 7:00 p.m.
In addition to first, second, and boosters of PFIZER COVID-19 vaccine are being offered, first and second JOHNSON & JOHNSON shots are offered, as well.

Note: If you've had the MODERNA vaccine you can "mix and match" your booster dose with PFIZER (per CDC guidelines).
In addition to COVID-19 Vaccinations, FLU SHOTS will also be available to those that want it.
COVID-19 TESTING will be available Wednesday from 8:00 a.m. to 4:00 p.m. only – with grab-and-go PCR TEST KITS available while supplies last.
Partners include Councilmember Paul Koretz and the Los Angeles Police Department's Wilshire Station. For everyone's safety, please wear a mask at all times while attending this event.
To pre-register for COVID vaccine and available flu shots, please use the following links:
Cedars-Sinai Pop-up – Poinsettia Park – PFIZER (Ages 12+) – (1/26/22 ONLY), register here
Cedars-Sinai Pop-up – Poinsettia Park – PFIZER (Ages 5-11) – (1/26/22 ONLY), register here
Cedars-Sinai Pop-up – Poinsettia Park – JOHNSON & JOHNSON (Ages 18+) – (1/26/22 ONLY), register here


---

Wilshire Area Community Townhall
Thank you to the LAPD Wilshire Community Police Station for organizing a Town Hall Meeting for the Wilshire area community members. The meeting was facilitated by LAPD Operations West Bureau Deputy Chief Blake Chow, LAPD Wilshire Division Captains Sonia Monico and Anthony Otero, and Operations West Bureau Homicide Division Lieutenant John Radtke, and Councilmember Koretz's Director of Public Safety, Greg Martayan. The meeting paved the path forward for 2022, by engaging and partnering with community members, businesses and neighborhood institutions.
---
Councilmember Koretz Honored by LGBTQ City Employee Association

Thank you to the City of Los Angeles LGBTQ Employee Association (CLEA) for presenting Councilmember Koretz with the E.E.O Champion Award during this week's virtual event. The tonEEO Awards is organized by CLEA to present awards to officials of the City, County, Community College Board, State & Federal Government as well as activists and City workers in recognition of their advancing equality, diversity, inclusion, and visibility.

"This award is one of the most personal and meaningful recognitions that I have been given and I was most honored to share this award with the other recipients in ten different categories," said Councilmember Koretz. "Throughout my entire political career I have worked towards ensuring the rights, safety, and empowerment of my LGBTQIA brothers and sisters and of every individual no matter how they identify anywhere across the beautiful rainbow spectrum."
---
Registration Now for Griffith Park Run - February 13

The annual Griffith Park Half Marathon & 5K is back and proceeds support the Los Angeles Parks Foundation! Aztlan Athletics is offering both in-person and virtual tickets to ensure that everyone can enjoy the scenic route in iconic Griffith Park!
Special promo through January 14th.
$5 off 5K - use promo code WELLNESS5
$10 off Half Marathon - use promo code WELLNESS10
Virtual Runs excluded
For more information visit www.RunGPR.com


Mortgage Relief Is Available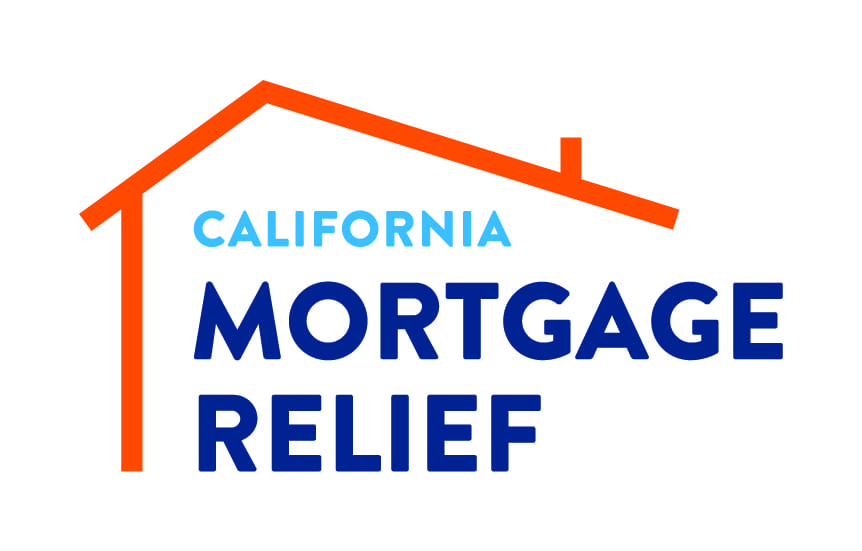 Are you falling behind on your housing payments? The California Mortgage Relief Program is open to all eligible Californians who are currently experiencing pandemic-related hardship and have fallen behind on their housing payments.
To see details about eligibility requirements and for more information, please visit https://camortgagerelief.org.
---

New LA Public Library Temporary Hours
In response to staffing challenges as a result of the current surge in COVID-19 cases, the Los Angeles Public Library has temporarily reduced operating hours until further notice.
Please see the new schedule below:
Central and Regional Libraries
Monday through Saturday: 12:00 p.m. to 5:30 p.m.
Sundays: 1:00 to 5:00 p.m.
Branch Libraries
Monday through Saturday: 12:00 p.m. to 5:30 p.m.
Sundays: Closed
The library is open online 24/7 at lapl.org for books, movies, music and more, free with your library card.

Sepulveda Transit Corridor Project Invites Your Input

Metro is currently in its environmental review phase to evaluate the proposed Sepulveda Transit Corridor Project, which looks to provide high-quality transit service between the Valley and the Westside. During this phase, Metro is working with two private-sector teams, LA SkyRail Express and Sepulveda Transit Corridor Partners, under a first-of-its-kind pre-development agreement to develop a design for project alternatives.

This is your opportunity to share your input with the future of transit between the Westside and the San Fernando Valley and are encouraged to submit your thoughts and comments as soon as you can by submitting a written comment through February 11th at https://bit.ly/SepulvedaCommentForm
For more project information, please visit metro.net/sepulvedacorridor.
---

Participate in Metro's Budget Survey


Metro is also requesting feedback as they develop their annual budget for the Fiscal Year of 2023. As Los Angeles continues to recover from the COVID-19 pandemic, Metro wants to make sure the budget reflects the needs and preferences of customers, riders, and the people of Los Angeles.
Please click this link to access the 10-minute survey.

There has been promising news lately that we may have already experienced the worst of the Omicron surge. COVID test results have now been made available to more than 10,848,000 people, with 21% testing positive. Today's daily test positivity rate is 16%.
Public Health continued to urge caution today to prevent further Covid transmission, even with daily case numbers and hospitalizations and the daily test positivity rate taking a modest dip.
If you are experiencing any symptoms of COVID or believe you were exposed, you can now pick up COVID test kits at locations across LA County provided by the County's Department of Public Health and the Department of Health Services.
To find a location where you can pick up PCR tests, please visit: https://covid19.lacounty.gov/la-county-pick-up-testing.../
Additionally, every home in the US is eligible to order 4 free at-home COVID-19 tests. The tests are completely free and orders will usually ship within 7-12 days upon request. Please visit https://www.covidtests.gov/ to register and order your tests.

Here to Serve
My staff and I are always readily available to help with your questions, concerns, and needs during this difficult period. We can be reached by phone at 213-473-7005, 323-866-1828 (West LA), or 818-971-3088 (Bel Air/ Canyons) and through email paul.koretz@lacity.org. Since we are experiencing a higher-than-normal volume of calls, feel free to email the staff member you wish to contact directly. The accompanying link contains those e-mail addresses.