Dear Friends,
A hearty congratulations to our own Los Angeles Rams who showed tremendous courage, mettle, and resilience during their fourth-quarter comeback victory in last week's playoff game against the San Francisco 49ers which earned them the right to go to the Superbowl!
In fact, LA's famous Pink's hotdogs have gone Blue and Yellow in honor of the Rams. 100% of proceeds from their special Rams super hot dog and super "nacho" bowls will be donated to the LA Rams Foundation. Please read more about this below.
However, before all of you Angelenos do your victory dance in the end zone regarding any Superbowl parties that you may be thinking of attending, health experts ask that the public remain as cautious as possible about where you may go to watch the game. Unfortunately, there are still far too many people carrying on as if this pandemic is over, gathering in indoor venues (that sometimes still don't follow the rules about requiring proof of vaccinations), being inadequately masked, and not following proper social distancing suggestions. I'm sure that I don't have to remind you that this particular strain, Omicron, is exponentially more contagious and spreads like wildfire. Even fully vaccinated people may contract it and could still spread it to others, not to mention what kind of long-term effects it could have on the body.
So please everyone, think of others and not just yourself – don't fumble on safety protocols. The way to defeat the Covid pandemic is to remain cautious and have a "we" attitude, not a "me" attitude.
And let's go Rams!

Sincerely,


Councilmember Paul Koretz, Fifth District


---
In the News
Mayor Garcetti Signs Historic Ban on Oil Drilling in Los Angeles

On Thursday, Councilmember Koretz was pleased to join Mayor Garcetti for a signing ceremony of the oil drilling ban legislation. He was joined by two of his Council colleagues, Councilmembers Mitch O'Farrell and Paul Krekorian, and representatives of STAND-LA, the Coalition working tirelessly for many years to educate the elected officials and the general public about the health dangers of neighborhood oil drilling in Los Angeles. Mayor Garcetti's signature finalized the City Council's vote from last week to end dangerous oil extraction equitably all across Los Angeles.
In 2013, Councilmember Koretz and Councilmember Mike Bonin initiated the City's efforts to regulate oil drilling with their motion to ban fracking. The Councilmembers were told that the City couldn't take such actions because it didn't have the technical expertise. In response, they then legislatively initiated the effort to hire the City's expert Petroleum Administrator, and along with many of their Council colleagues, introduced the legislation that led to this week's historic action to declare all oil and gas operations in the City a non-conforming land use. This prevents new oil drilling from being permitted and would allow the City through an amortization process to shut down existing drill sites. This action also has the City join the County in their efforts to create a just transition for fossil fuel workers to other good non-fossil fuel jobs.
Councilmember Koretz greatly appreciates the comunity-driven effort from STAND-LA and leadership from Council President Nury Martinez and Energy Committee Chair Mitch O'Farrell, and especially Councilmember Paul Krekorian whose motion to declare all oil drilling a non-conforming land use Councilmember Koretz was happy to second in committee.
Oil drilling dangers are a very clear and present concern in Council District 5. Both the Rancho Park and the West Pico Drill Sites have had dangerous spills of toxic materials in recent years and both need to join the rest of the drill sites across Los Angeles to be shut down as soon as possible.
---

Los Angeles City Councilmembers Koretz, Krekorian, and O'Farrell Aim To Require Firearm Liability Insurance for Gun Owners
This week Councilmembers Paul Koretz (CD5), Paul Krekorian (CD2), and Mitch O'Farrell (CD13) introduced a motion asking the City Attorney to report back to the Council on the implementation of an ordinance that would require gun owners in the City of Los Angeles to carry firearm liability insurance, similar to a proposed ordinance recently taken up by the City of San Jose, that would require gun owners to obtain liability insurance through their homeowner's or renter's insurance policy as well as pay an annual fee that would go toward evidence-based initiatives to reduce gun violence and gun harm.
"We all bear the economic burden of injuries and deaths caused by firearms," said Councilmember Paul Koretz. "Insurance-based systems can encourage firearm owners to take safety classes, ensure guns are safely stored, install trigger locks, or utilize loaded chamber indicators. Just like auto insurers use risk-adjusted premiums to reward good driving and encourage the use of airbags and other safety features, reducing per-mile auto fatalities by 80 percent in four decades, we need a similar approach to address the risks posed by guns."
At a moment when every dollar counts, the human and economic toll of gun violence in the City of Los Angeles is devastating. Nearly 1.17 million new firearms were registered in 2020 in California, with handgun sales up 65.5 percent from the year before. In 2021, the City of Los Angeles had 397 homicides, up 11.8 percent from 355 killings the previous year and up 53.9 percent from 258 in the pre-pandemic year of 2019. That number was the highest figure since 2007 when the city recorded 395 homicides. The Los Angeles Police Department also reported 1,459 victims shot in 2021, a 54.2 percent increase over 2019, when 946 people were shot in the city.
Nationally, 75 percent of school shootings are carried out by kids who have access to unsecured or unsupervised guns at home. Over 80 percent of teens who commit suicide with a gun use one that belonged to someone in their home, and every day 8 children are shot with an improperly stored or misused gun found in the home.
---

Proposed Ballot Measure for City of LA Businesses to Receive Point Preference in City Contracts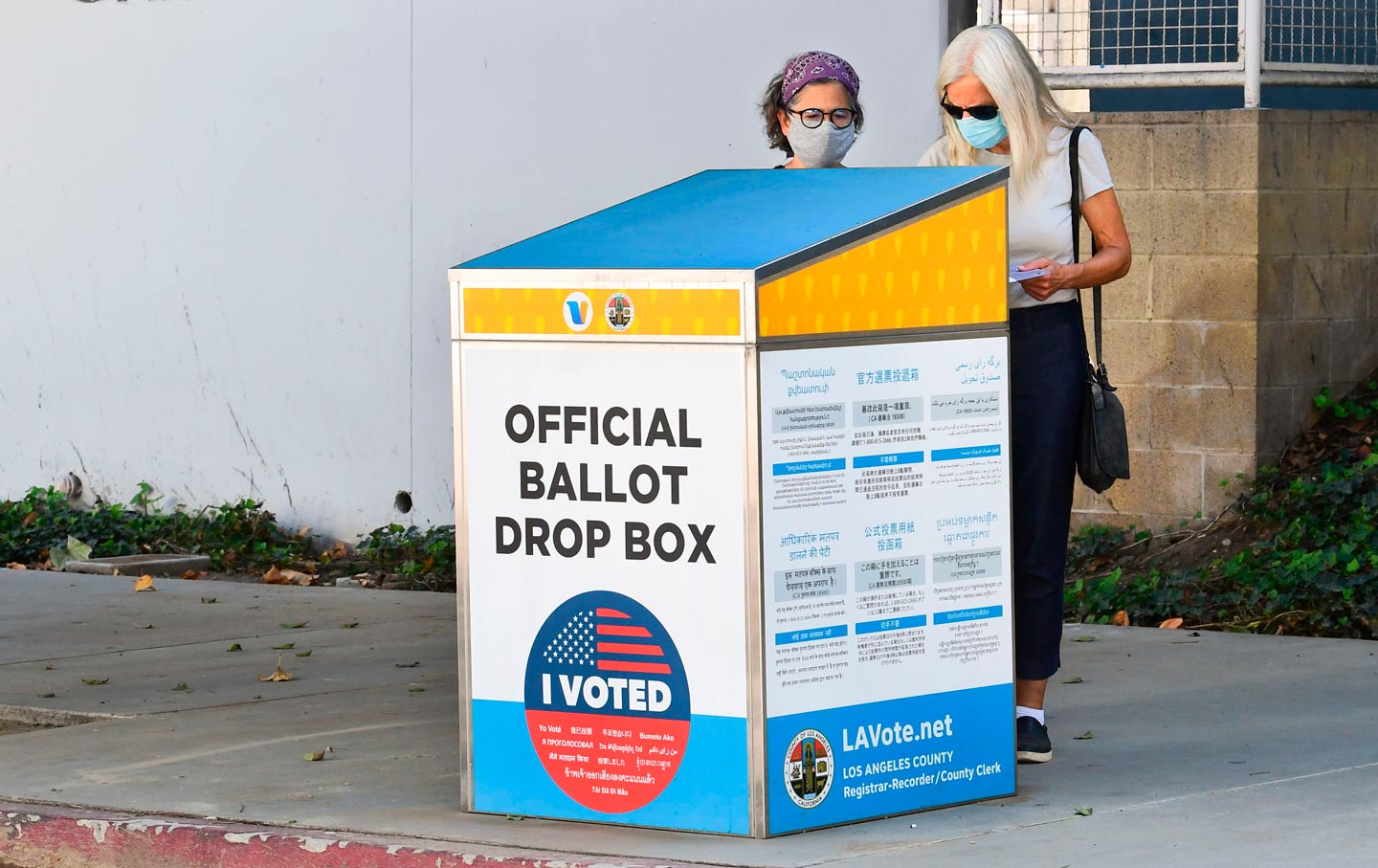 This week the City Council approved ballot documents and an ordinance, following a motion introduced by Councilmembers Paul Koretz, Bob Blumenfield, and Marqueece Harris-Dawson, to place a ballot measure before the voters in the June 7, 2022 election that seeks to amend the City Charter to provide an additional contracting preference to businesses located in the City of Los Angeles.
The City Charter currently provides for a bid preference for businesses that are "local," defined as businesses located in the County of Los Angeles or the State of California. However, the City is currently prohibited from providing an additional bid preference for businesses that are located in the City of LA. If the ballot measure passes and the City Charter is amended to add "City of Los Angeles" to the definition of "local," the City would then be permitted to provide an additional preference for businesses that are located within the geographic boundaries of the City of Los Angeles.
"The City of LA is already one of the most expensive places in the country to do business, creating a climate in which businesses are forced to compete against firms with lower labor and business costs from neighboring cities, counties, and states," said Councilmember Paul Koretz. "This proposed Charter Amendment is a no-brainer and an opportunity to provide a bump to hundreds of local small businesses – many of which have been seriously impacted by the pandemic and struggled to stay afloat over the last two years."
"It's vital that we as a City do everything possible to remove barriers and connect local LA businesses to contracting opportunities," said Councilmember Marqueece Harris-Dawson.
"As the second-largest city in the nation, our spending is its own economic engine and it should be used to power local businesses and workers so that the positive impact of our tax dollar is multiplied many times over," said Councilmember Bob Blumenfield.
According to the National Institute for Public Procurement, models of local bid preferences across the country have assisted municipalities in setting and achieving social policy goals to assist residents, and improve and protect the local economy, pointing out, "As local tax dollars are spent in a local economy, more jobs are maintained or created and income is generated for residents." In 2019-2020 the City of Los Angeles awarded nearly $3 billion in contracts, approximately $600 million of which went to businesses headquartered in the County of Los Angeles. The benefit of keeping these tax dollars spent on contracts in the City of Los Angeles could have a substantial positive impact on the development, enrichment, growth, expansion, and retention of the local business community and the City's workforce.
---
Report on Health and Practices of Griffith Park Pony Rides


On Friday, January 28, the Department of Recreation and Parks (RAP) released the Griffith Park Pony Rides Policies and Practices Report. This report comes in response to a motion introduced by Councilmember Raman (whose 4th District includes Griffith Park) and Councilmember Paul Koretz, requesting RAP to hire a third-party equestrian expert to review and report on the policies and practices of the Griffith Park Pony Rides. Consequently, RAP hired Veterinarian Rachael Sachar, DVM, CVA to conduct this assessment to ensure the ponies are being properly cared for. RAP's full report can be read HERE.
Councilmember Raman and Councilmember Koretz are concerned by the report's findings of inadequacies in care and conditions and look forward to working with RAP to quickly resolve these issues and enact solutions to ensure the ponies are well cared for moving forward.
Thanks to the community members who brought these issues forward, and to the Department of Recreation and Parks and Ms. Sachar for moving so quickly to investigate these concerns.
The matter is expected to be discussed at an upcoming Arts, Parks, Health, Education, and Neighborhoods Committee meeting which has yet to be scheduled.

$5,000 Grants Available to Small Businesses
Round three for the Comeback Checks program will close tomorrow (Monday, February 7, 2022 at 11:59 p.m.) $5,000 grants are available for 5,000 small businesses located and operated within the City of Los Angeles. This will be the last opportunity to apply.
For more information visit http://ComebackChecksLA.com. If you need assistance in applying, contact our local Business Source Center in Pacoima at (818) 302-6114 or at info@iconcdc.org.
---

Reduced Student Fare for LAnow Shuttle Service

LAnow, an on-demand shared-ride service, has just announced a reduced student fare of $0.75. Riders are encouraged to download the app in order to reserve rides or meet the shuttle at the scheduled LAnow pick-up/drop-off points. The shuttle transports riders within the service area where pick-up/drop-off points are never more than a few blocks (1/4 mile) away. LAnow service area includes Palms, Mar Vista, Del Rey, and Venice neighborhoods.
To learn more visit: https://www.ladottransit.com/lanow/
---

Neighborhood Purpose Grant Available – Mid City West Neighborhood Council



The Mid City West Neighborhood Council has recently announced the re-launch of their Neighborhood Purpose Grant (NPG) program to provide funding for local schools and nonprofits serving our community. NPG grant applications (up to $2,500) will be reviewed on an ongoing basis by MCWNC Executive Council.

Grant proposals from local 501(c)3 nonprofits and schools may range from seed funding to funds for a community garden, local beautification activities, or neighborhood resource fairs within Mid City West boundaries. Nonprofits and schools in Mid City West can learn more about the program and application details at: http://ow.ly/2iia50HL28f




Join LA City's Advisory Council on Aging


The Older Americans Act mandates that the City's Council on Aging be the principal advocacy body for seniors and disabled individuals in the City of Los Angeles. At this time, LA City's Department of Aging is seeking to identify civically-minded seniors sixty years of age and older to join our Advisory Council on Aging.
The role of the Advisory Council on Aging is to provide older adults who reside in the City the opportunity to lend their insights into our community planning process, identify emerging needs, and make recommendations on how to best serve seniors in the City of Los Angeles.
If you or someone you know is a senior that would be interested in serving as a volunteer on the Department's Advisory Council on Aging, please contact social worker Zipora Gipson at (213) 202-5635 or via email at zipora.gipson@lacity.org to obtain more information and an application.
Pinks Goes Blue and Gold to Honor the Rams


In honor of the Rams playing in the Super Bowl, Pink's Hot Dogs has repainted its 82-year-old hot dog stand Blue and Gold. Pink's is now selling a Champion size hot dog for $6.50, a Super Bowl Special price, and is donating 100% of the sales proceeds to the LA Rams Foundation to support at-risk youth in our city. The Blue and Gold All Beef 9-inch Hot Dog is topped with mustard, onions, Pink's famous chili, nacho cheese, and three strips of bacon. The Super Bowl special discount will run for 11 days. Pink's, A Hollywood Legend Since 1939, wants to light up the City in Blue and Gold to commemorate the Rams great success this season.
---
Los Angeles Loses A Restaurant Icon


Los Angeles restaurant fans mourn the loss of famed restaurateur Domenic "Andre" Andreone, owner-operator of the former "Andre's" of Beverly Hills who died recently at 99 years old.
Andre's holds a certain level of nostalgia for Councilmember Koretz whose father was a waiter at Andre's of Beverly Hills for a number of years.
"Andre" was born in Brusasco, Italy and received his culinary training in Genova before WWII. After the war, he then matriculated at the famous Le Cordon Bleu culinary school in Paris before he immigrated to the United States. After working for a while as a partner of a New York restaurant, he sold his share of the business in 1958, and with his then-wife, Angie, and son, Peter headed west to Los Angeles where a friend encouraged him to embark on the Los Angeles restaurant scene. While working at the Desilu Studios commissary, he met Don Medica, and together they opened Andre's of Beverly Hills on Wilshire Blvd. (just off of "Restaurant Row") on April 1st, 1959. The restaurant quickly became a huge critical and popular hit.
At the same time, he quickly developed a reputation and earned numerous awards for having the most reasonably priced fine dining restaurant in Beverly Hills. Billed as "Continental Cuisine," the fare included a combination of classic Italian and French dishes served in courses.
Upon being seated customers were treated to a family-style huge antipasti tray served on a Lazy Susan, followed by a salad with Andre's own house dressing that remains popular to this day and can still be purchased in the last of his restaurants that is still open for business. Among the Classic entrees to choose from were "old school" dishes including Grenadine of Beef with Bearnaise Sauce, Duck a l'Orange, Frog Legs Provencal, Veal Osso Buco, Shrimp Scampi, Steak Pizzaiola, and Trout Almondine, just to name a few.
Andre was so successful with his restaurant that in time he went on to open three more restaurants, one of which is still here in our district in the shopping center at Fairfax and 3rd St. called "Andre's Town and Country," serving food similar to his original restaurant and in very generous portions but at a more modest price in a much more casual environment. Later on in his career he won "Chef of the Year" and continued in the restaurant business well into his mid 90's. He was also very influential to many in the restaurant and business community throughout his career. He was a gracious host to many visitors from around the globe and invited numerous "insiders" to his annual Christmas party in his Los Feliz home.
He is survived by his son Peter, grandsons Gian and Michael, and special longtime friend Carolyne Anderson and her family.

According to state data referenced in today's LA Times, "unvaccinated Californians were about three times more likely to catch the Coronavirus then those who had been fully vaccinated, 7.5 times more likely to be infected than those who had received a booster shot, nearly 15 times more likely to be hospitalized than boosted people, and 30 times more likely to die from COVID-19."

Even when fully vaccinated, we still have to be careful of exposure and the possibility of spreading it to others. In addition, it can be confusing to know how to respond to potential Omicron exposure or symptoms that may be COVID-related or related to other types of cold, flu, or respiratory infections. The Department of Public Health has provided this handy chart to determine when to isolate or quarantine and timing for testing from exposure or appearance of potential symptoms.
---
Where to Get a COVID-19 Test
At your doctor's office or health center. If you need help finding a doctor, call 2-1-1 or visit 211LA. To find a local health center that offers free testing, visit Community-Based Testing Sites for COVID-19.
In a pharmacy. Many pharmacies offer free COVID-19 viral tests. Visit Community-Based Testing Sites for COVID-19 or visit the website of your local pharmacy for details.
From your employer or school. If your employer or school requires a test, get one through your employer or educational facility.
A County-sponsored testing site. These sites offer free PCR tests to anyone who lives in LA County, regardless of immigration status. Many sites test children of any age. Children under age 16 must be accompanied by an adult who may be asked to collect the sample.
Visit covid19.lacounty.gov/testing to find a location near you. If you don't have access to the internet or email or need help arranging a test, call 2-1-1. You will not be asked about your immigration status when you use these services. The results typically take 24-48 hours.
A non-County testing site. Some sites are run by private companies, private healthcare systems, or local cities, and these sites are not vetted by LA County. They may charge for a test. Ask in advance if there are any charges or fees. They also may ask for information such as a government ID or insurance.
At-home tests. Home collection PCR test kits – you collect the sample and it is tested in a laboratory – PCR test kits are available for people ages 4+ who live in LA County and have symptoms or think they were exposed to COVID-19. Results are usually available 24-48 hours after the lab receives the test. The kits, testing, and mailing are all free through a County program: Order a kit online. The kit is sent to your home by mail, and you return it by mail to the lab. Pick up a test kit from a location within LA County. Collect the sample at home or in your car and return it to the same site. For details, visit covid.19.lacounty.gov/testing.
---
Here to Serve
My staff and I are always readily available to help with your questions, concerns, and needs during this difficult period. We can be reached by phone at 213-473-7005 (City Hall), 323-866-1828 (West LA), or 818-971-3088 (Bel Air/ Canyons) and through email paul.koretz@lacity.org. Since we are experiencing a higher-than-normal volume of calls, feel free to email the staff member you wish to contact directly. The accompanying link contains those e-mail addresses.